Artikelbeschreibung
Details
GS-Tank Atomizer
Product Introduction:
The GS-Tank atomizer is a newly engineered GS series atomizer. It is 22mm in diameter with liquid capacity of 3ml and required maximum push power ranging from 30W to 40W. Its transparent glass atomizer tube allows you to clearly see the liquid consumption with a simple glance. The GS Air TC head with pure cotton wick will make the GS-Tank atomizer compatible with various temperature control batteries, especially iStick TC40W.

Standard configuration:
1× GS-Tank Mouthpiece
1× GS-Tank Atomizer Tube 
1× GS-Tank Atomizer Base
2× GS Air TC Head(0.15ohm)
1× User Manual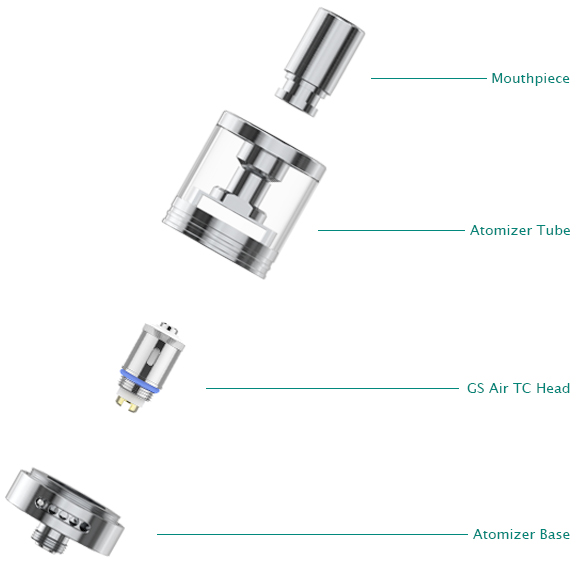 Parameter:
Length: 50.0mm
Diameter: 22.0mm
Capacity: 3ml
Resistance: 0.15ohm
Heating Wire: Nickel 200
Wattage: 30W-40W
Color: Silver
Thread Type: 510 Thread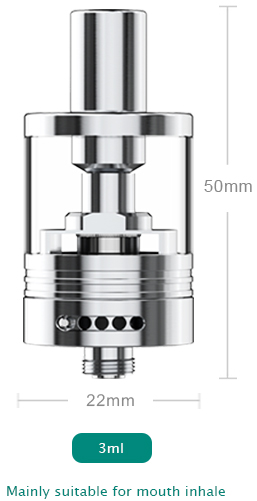 Features:
1) Newly introduced Nickel 200 heating wire: The Nickel 200 heating wire newly used in GS Air TC head makes the atomizer compatible with various temperature control batteries.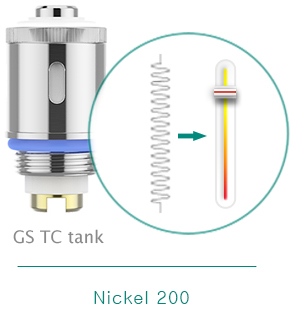 2) Large transparent atomizer tube: It's more convenient to use with large liquid capacity of 3ml and easier to see liquid consumption with transparent glass tube.


3) Flexible airflow control ring: The amount of airflow can easily be adjusted by the control ring on the atomizer base so as to get different vaping experience.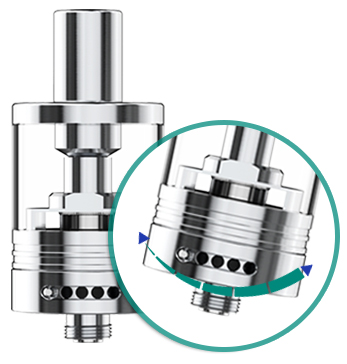 4) Heat-insulated metal mouthpiece: The metal mouthpiece is endowed with excellent characteristic of heat insulation.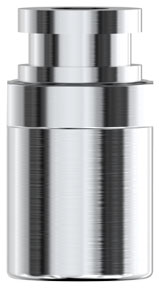 5) Pure cotton wick: Pure cotton wick is adopted in GS Air Pure Cotton and TC series atomizer heads. GS-Tank Atomizer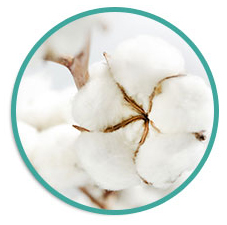 How to add liquid:
First unscrew the atomizer base off the GS-Tank atomizer; then slowly refill the liquid into the hole along the tube; finally screw the atomizer base onto the GS-Tank atomizer again.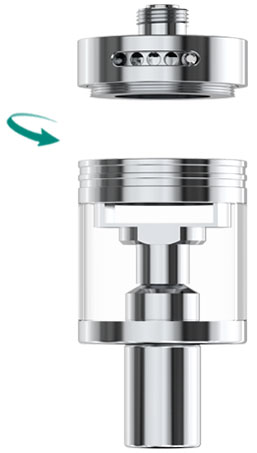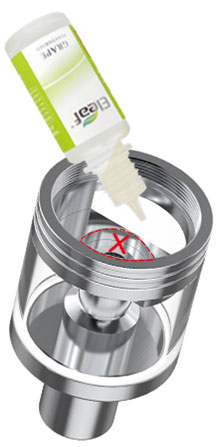 Note:
 Please do not add liquid into the air pipe and don't overfill; 
 Please first drip a few drops of e-liquid directly into the cotton wick so as to make it fully moist before vaping;
 Please don't vape until e-liquid nearly runs out. Otherwise, the cotton wick inside will be damaged.
How to replace GS Air TC head?
First unscrew the atomizer base off the GS-Tank atomizer;
Then take the GS Air TC head out;
Finally screw a new atomizer head onto the atomizer base. GS-Tank Atomizer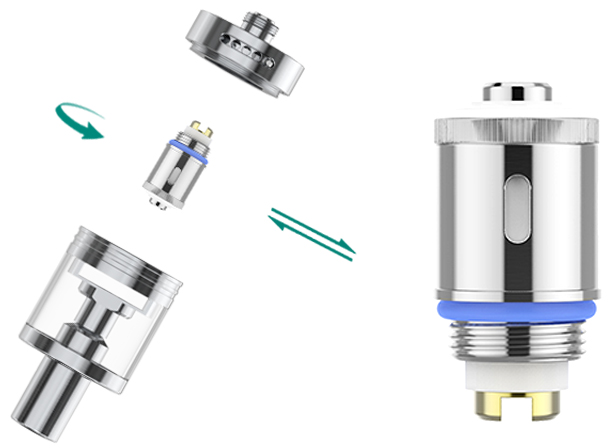 Zusatzinformation
Kundenmeinungen
Zahlung & Versand
Zahlungsmethoden
      1. Paypal
     2. Credit Karten
     3. Überweisung auf unser Bank Konto
          Bank: Eurobank EFG
          Name : Vasileios Papakonstantinou
          ΙΒΑΝ : GR3002601750000450200739241 
          BIC/Swift: ERBKGRAA
          Strasse: Gounari 73
          Stadt: Athen (Glyfada)
          Plz: 16674
          Land: Griechenland
Versand Optionen:
      1. DHL Express Internationaler Versand
      2. FedEx Express Internationaler Versand
      3. Kleinteile Versand bis 50 euro, ohne versicherung & ohne Sendenummer als normaler Brief (auf eigene Gefahr)