Details
Details
XTAR VP4 is an intelligent four channels completely independent lithium ion LCD battery charger.
Charging current can be adjusted automatically according to different channel, the user can also manually choose the current by the current switch button.
The 120 angle high definition VA real time display, precision of battery cutting-off voltage, battery power indicators and optional currents, etc.,
whenever you know the battery charging status.
If you want to buy a charger which is multislot, multi charger currents and can see charger status,VP4 charger will be your best option!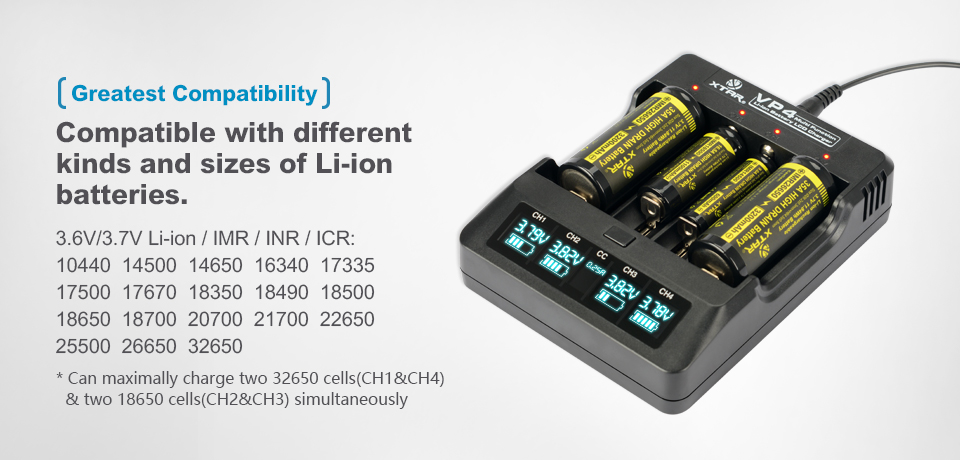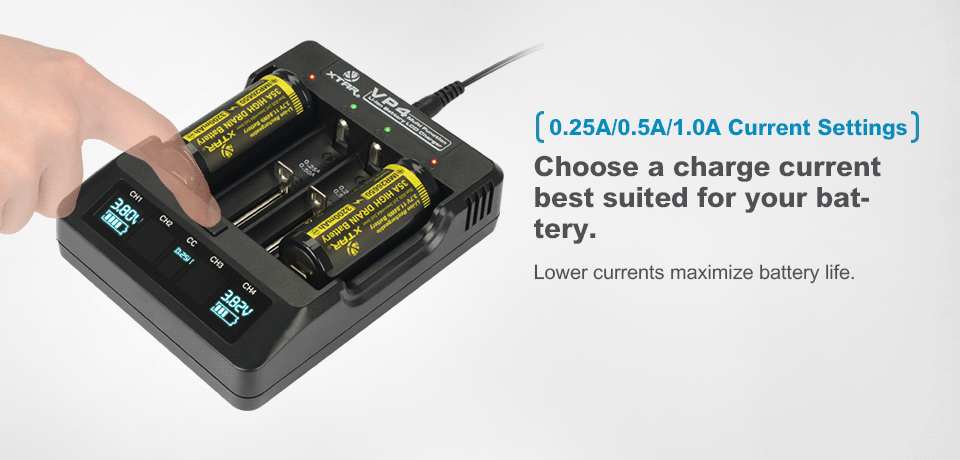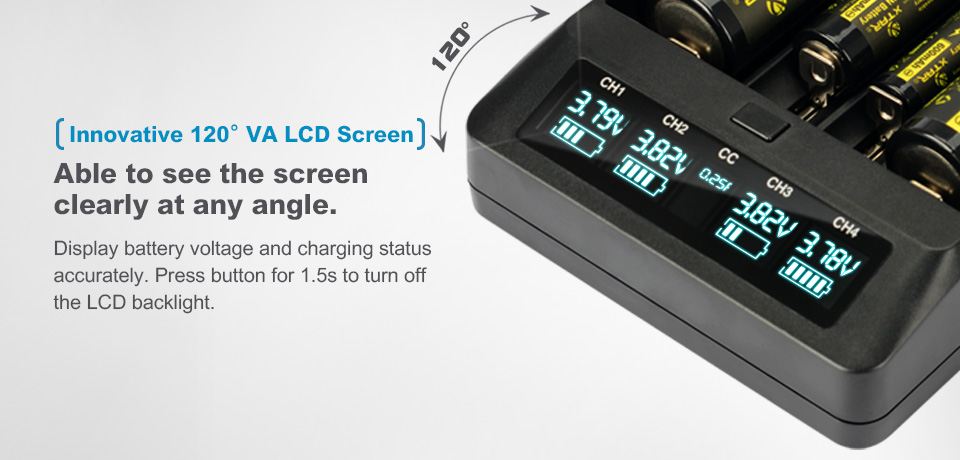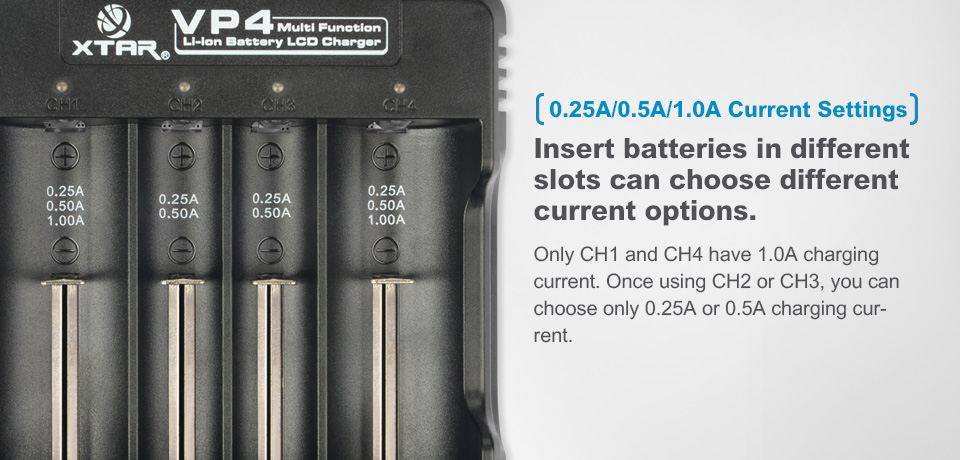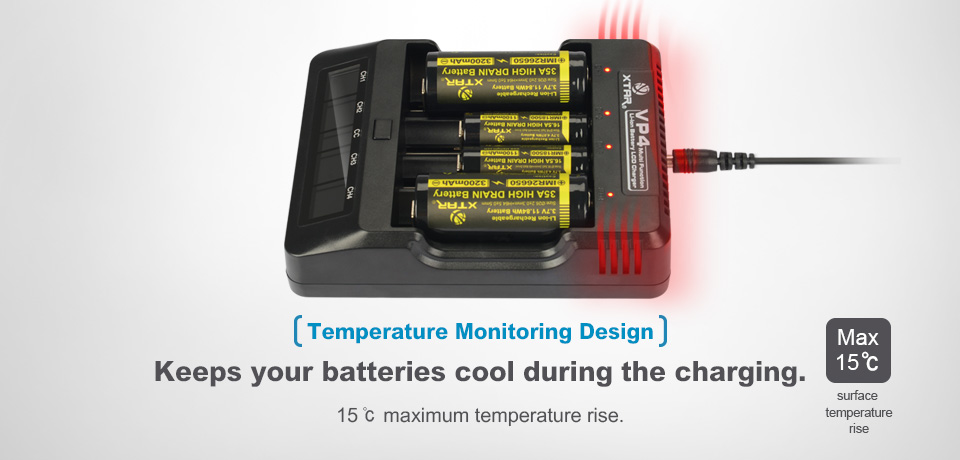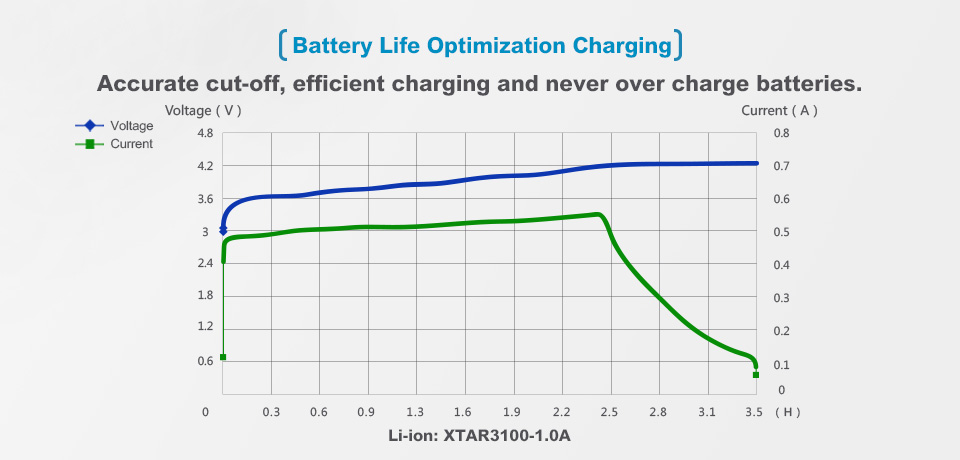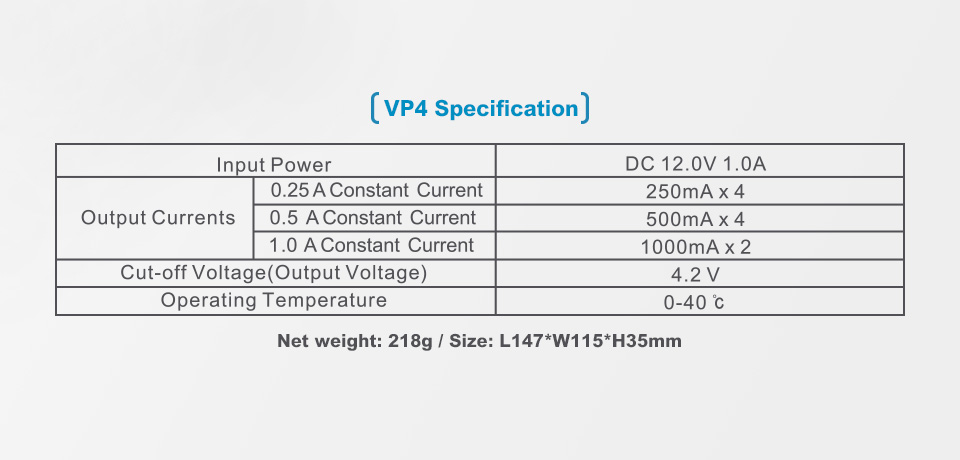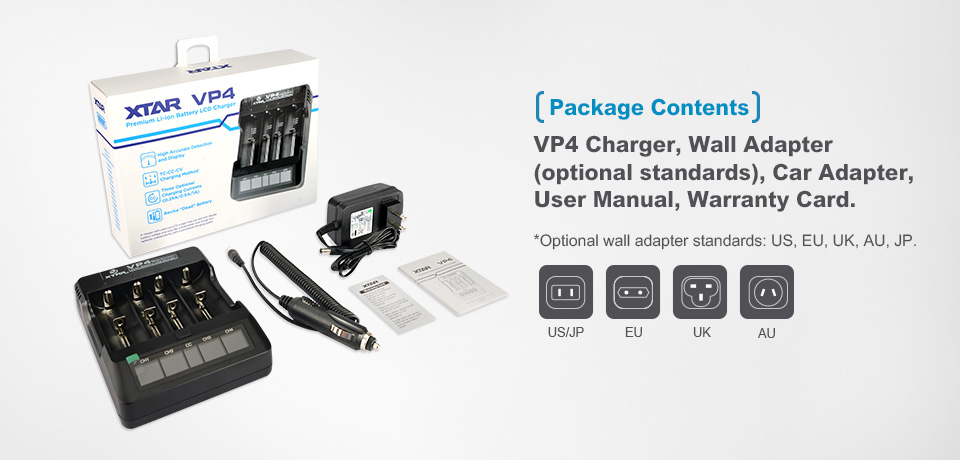 Additional Info
Reviews
Delivery and Payment
Payment options:
1. Paypal
2. Credit cards
3. Wire transfer to our bank account
Bank: Eurobank EFG

Name: Vasileios Papakonstantinou

ΙΒΑΝ: 

GR3002601750000450200739241

BIC / Swift: 

ERBKGRAA

Address: Gounari 73

City: Athens

Location : Glyfada

Zip Code: 16674

Country: Greece
Shipping Options:
1. DHL Express International shipping 
2. FedEx 
Express International shipping 
(if avaliable for your country)
3. Small parts shipping up to 50 € without insurance & without tracking number as a normal letter 

(at your own risk)
4. Greek Elta Airmail Express Post with insurance & tracking number (if avaliable for your country)